Perseus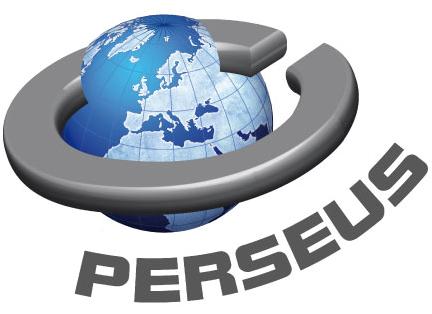 Project Funding:
FP7

Project Partners:
PERSEUS involves 29 partners from 12 countries – namely Spain, France, Italy, Portugal and Greece that all have borders on the southern seas of Europe, supported by Finland, Ireland, Luxembourg, Norway, Sweden, Switzerland and The Netherlands.
1 INDRA SISTEMAS S.A. INDRA, Spain
2 EADS DEFENCE AND SECURITY SYSTEMS EADS-DS, France
3 DCNS SA DCNS, France
4 ENGINEERING - INGEGNERIA INFORMATICA SPA ENGINEERING, Italy
5 INGENIERA DE SISTEMAS PARA LA DEFENSA DE ESPANA SA-ISDEFE ISDEFE, Spain
6 EADS - CONSTRUCCIONES AERONAUTICAS S.A. EADS-CASA, Spain
7 NATIONAL CENTER FOR SCIENTIFIC RESEARCH "DEMOKRITOS" NCSRD, Greece
8 GUARDIA CIVIL ESPANOLA GUARDIA CIVIL, Spain
9 INSTITUTT FOR FREDSFORSKNING STIFTELSE PRIO, Norway
10 SAAB AKTIEBOLAG SAAB, Sweden
11 SES ASTRA TECHCOM SA SES-ASTRA, Luxembourg
12 Ajeco Oy AJECO, Finland
13 INTUILAB INTUILAB, France
14 METEOSIM SL METEOSIM, Spain
15 LUXSPACE SARL LUXSPACE, Luxembourg
16 SOFRESUD SOFRESUD, France
17 INOV, INESC INOVACAO, INSTITUTO DE NOVAS TECNOLOGIAS INOV, Portugal
18 SKYTEK LTD SKYTEK, Ireland
19 Laurea-ammattikorkeakoulu oy LAUREA, Finland
20 DFRC AG DFRC, Switzerland
21 BOEING RESEARCH & TECHNOLOGY EUROPE S.L. BR&TE, Spain
22 ECORYS NEDERLAND B.V. ECORYS, Netherlands
23 CORK INSTITUTE OF TECHNOLOGY CIT, Ireland
24 MINISTERE DE L'INTERIEUR, DE L'OUTREMER ET DES COLLECTIVITES TERRITORIALES DIRECTION DE LA DEFENSE ET DE LA SECURITE CIVILES MoI France, France
25 Força Aérea Portuguesa FAP, Portugal
26 SATWAYS - PROIONTA KAI YPIRESIES TILEMATIKIS DIKTYAKON KAI TILEPIKINONIAKON EFARMOGON ETAIRIA PERIORISMENIS EFTHINIS EPE SATWAYS, Greece
27 MINISTRY OF NATIONAL DEFENCE, GREECE HMOD, Greece
28 NATO Undersea Research Centre NURC, Italy
29 Ministry of Citizens Protection, Greece

Project Synopsis:
PERSEUS addresses the call for an integrated European system for maritime border control. Its purpose is to build and demonstrate an EU maritime surveillance system integrating existing national and communitarian installations and enhancing them with innovative technologies. By means of two large scale demonstrations PERSEUS will prove its feasibility and will set the standards and grounds for the future development of EU maritime surveillance systems.
The new maritime surveillance system is expected to increase the effectiveness of the current systems by creating a common maritime information sharing environment for the benefit of the network including National Coordination Centres, Frontex and the European Maritime Safety Agency (EMSA). The project also envisages collaboration with non European countries and international agencies such as NATO or the International Maritime Organisation (IMO), among others.
This system-of-systems will use all the information provided by the European and national agencies. The data will be integrated and processed for better quality, thus obtaining filtered, reliable and more useful information. In particular, PERSEUS is meant to support the implementation of EUROSUR.

Link to Further Information:
www.perseus-fp7.eu/