OPITO

OPITO Approval & Supporting a Growing Sector of The Irish Economy
Here at the National Maritime College of Ireland we are fully accredited to deliver OPITO approved offshore courses. Back in 2010, NMCI Services joined forces with SEFtec Global Training Ltd, based here in Cork, with the aim of achieving OPITO approved courses. This new venture was called SEFtec NMCI Offshore Training Ltd (SNO).
SNO combines the offshore training expertise of SGT with the world class maritime training facilities at the NMCI.
In a sector that is completely focused on safety, OPITO has become the global industries focal point for skills, training and workforce development.
Securing OPITO approval came about in a phenomenal time frame which wouldn't have been possible without the combined efforts of both the public and private joint venture partner and will ensure that the NMCI will take its place among a small number of specialist training centres globally.
Most importantly, in a time when the country must focus on developing its natural resources and human capital, SNO Ltd will provide the national platform to support essential safety training and awareness for the growing offshore sector.
Please see our complete list of OPITO Approved Offshore courses that are available to book online at the following link: OPITO Approved Offshore Courses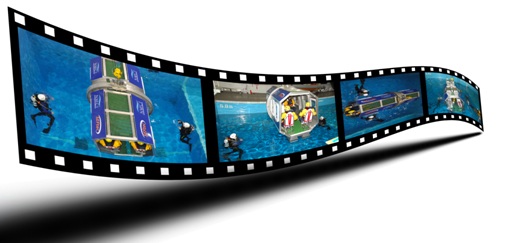 Delegates on the OPITO approved BOSIET - Offshore Training Course, at the National Maritime College in Ringaskiddy using the Helicopter Underwater Training Simulator (HUET), HUET systems are used to simulate a controlled crash landing by a helicopter onto water. From the SEFtec NMCI Offshore company launch in December Picture: Pascal Ungerer